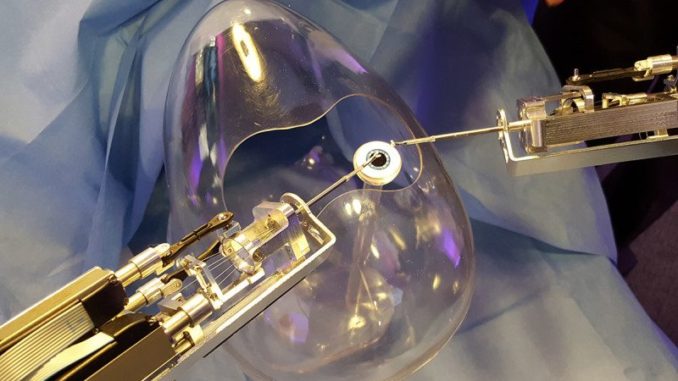 Robot surgeon can slice eyes finely enough to remove cataracts
See what it can do. A new surgical robot can make the micro-scale movements needed for a particularly delicate procedure: cataract surgery.
Axsis, a system developed by Cambridge Consultants, is a small, teleoperated robot with two arms tipped with tiny pincers. It's designed to operate on the eye with greater accuracy than a human.
Globally, 20 million people have cataract surgery every year, making it one of the most common surgeries in the world. Although complications are very rare, they still affect tens of thousands of people.
Cataracts happen
when the natural lens of the eye gets cloudy and obscures vision. To restore a person's sight, a surgeon cuts a small hole in the lens, scoops out the bit that's gone cloudy, and replaces it with what's essentially a permanent plastic contact lens.